Miscellaneous
BETA MAX CONCEPT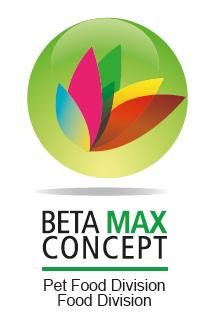 Person of contact
Gérald HEINE
Manager
Phone: 32-(0)475683948
Contact details
6 B, Chemin de Fallais
4261 BRAIVES
Phone: 32-(0)19545457
Fax :32-(0)19545457
company profile
Company history
THE BUSINESS comprises two departments:
· Petfood (Core Business): we produce a completely innovative concept in natural dog foods. They are cheaper (add 50% water), universal (suitable for all types of dog), help to combat obesity and are easily digestible thanks to the removal of excess starch.
· Petcare: We market a range of natural health care products for dogs, cats and horses. These include collars (anti-parasite), shampoos, insect-repellent lotions and spot-on.
We would like to establish a sustainable presence in France, Germany, the Netherlands and elsewhere.
Added Value
We offer an alternative to kibbles that is completely natural and contains high-quality ingredients. Our raw materials are natural and can be recognised with the naked eye. This is a complete, balanced and universal product. As regards proteins, we have two ranges: vegetable (soya – fish oil) and animal (sheep + chicken + beef + reindeer).
Part of the starch is removed through a simple process that involves heating the food for a very short time.
We also produce natural treats for horses containing no added sugars (carrots, corn, alfalfa, flax, etc.)
Product range - Services / Brands / Markets
- Dogfood: Flair Food and pocket bowls (travel or back-up bowls)
- Horse treats: Jump
- Healthcare products: Flair Care
Pictures