Fruits and vegetables
MYDIBEL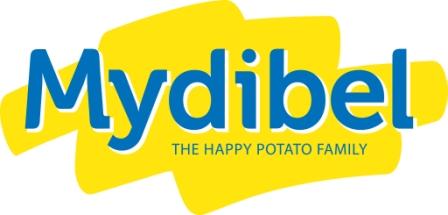 Person of contact
M. Johann ALLAERT
Phone: 32-(0)495280715
Contact details
30, Rue du Piro-Lannoy
7700 MOUSCRON
Phone: 32-(0)56334850
Fax :32-(0)56334945
company profile
Company history
Mydibel is a family company established in 1988. Roger Mylle, a farmer's son, started his professional career as distributor of farm products and potato merchant. At age 49 he founded Mydibel, which initially produced only deep-frozen and freshly pre-cooked French fries. The range has gradually been expanded to include other deep-frozen and pre-cooked specialities. Nowadays Roger Mylle's sons, Carlo and Bruno, are responsible for day-to-day management.
Product range - Services / Brands / Markets
Our range of potato products offers all varieties and specialities in all shapes and flavours: frozen and chilled cut potatoes, frozen puree specialities, dehydrated potato proudcts (ganules and flakes).
The offer is expanded to meet market demand. Today, Mydibel is a nimble and innovative company, operating in over 100 countries.
Main references
Potato products for retail and food service, Mydibel branded and private label, distributed over 5 continents.
Certified by:
IFS, BRC, Casher, Halal
Pictures